News

​

The final report was submitted to the European Commission in early March, 2016. It will be evaluated in the coming 3-4 months. Some of the documents in this report can be found under Newsletters & Information and Final Report.

.

Contact

If you have any questions or would like more information about SAMBAH, please don't hesitate to contact us at:

​

You can also find local contact information for each country here

​

​
Partners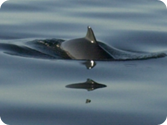 ​
​
​
SAMBAH has ten partners in Sweden, Finland, Poland and Denmark. We will also be working closely with colleagues in Estonia, Latvia, Lithuania and Germany to make SAMBAH cover as much of the Baltic Sea as possible.
​
Organizations in the Baltic states have been subcontracted to carry out the work needed, and Germany is working with separate funding, e.g. from the German Ministry of Environment and the European Association of Zoos and Aquaria, in close cooperation with SAMBAH.
​
AquaBiota Water Research is subcontracted for project management and spatial modelling. The density estimation is carried out by CREEM as subcontractors. The project is using the CPOD passive acoustic porpoise click logger, supplied by Chelonia. Chelonia is also participating as technical and scientific advisors.
​
​